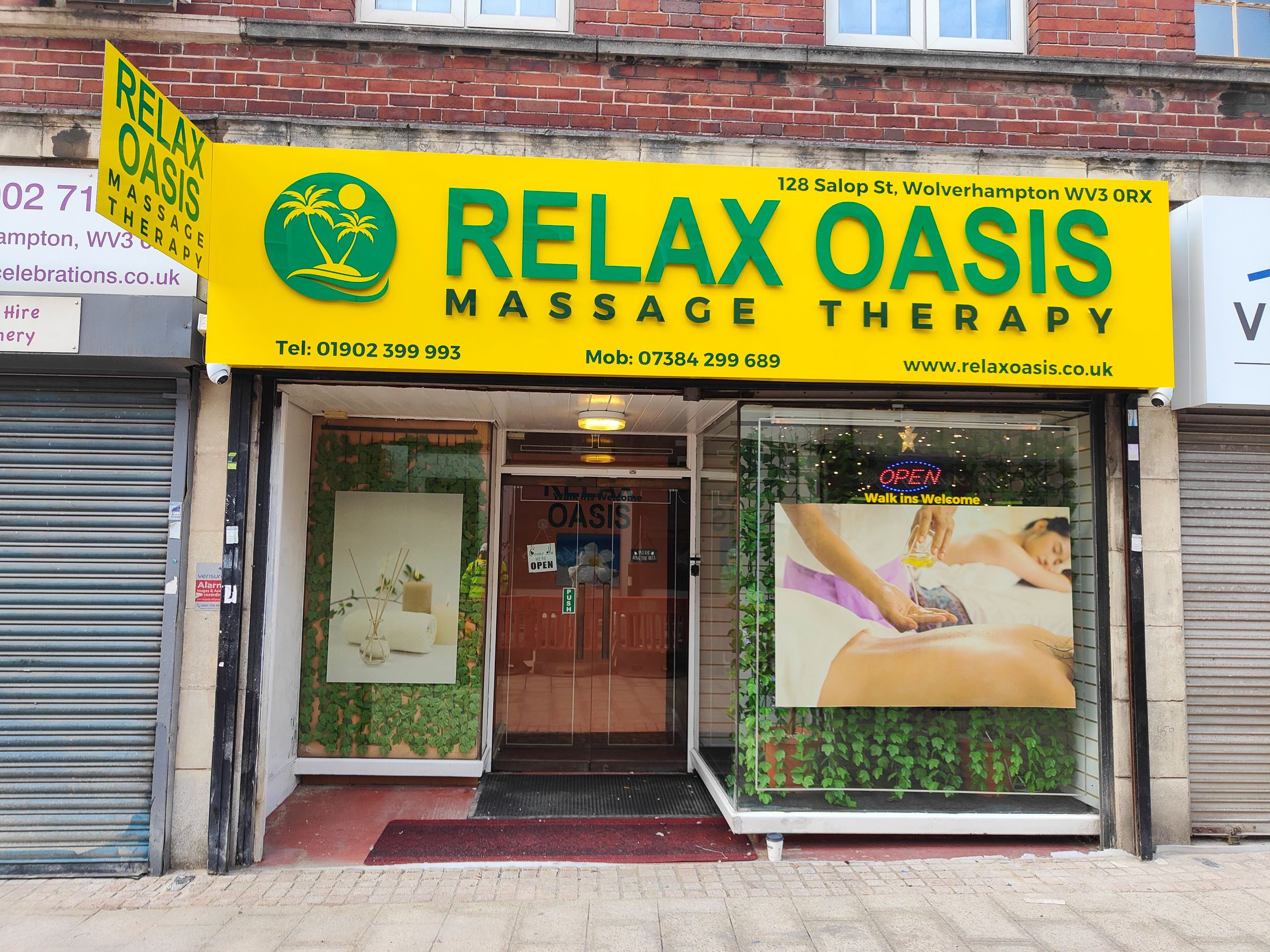 Welcome To Your Oasis
At Relax Oasis you'll find a place of pure relaxation, rejuvenation & reinvigoration. A space you can escape life's stresses and find your inner peace.
Our all brand new massage shop situated in the heart of Wolverhampton is an inviting space designed with your serenity in mind, from the calming decor to the excellent facilities & highly experienced massage therapists. Our oasis has everything you need for a well deserved physical and mental holiday.
We have several dedicated massage therapy rooms, each providing a calming and peaceful area for your treatment. Relax Oasis also has washing facilities & showers directly in the therapy rooms, so you can leave our massage shop feeling completely refreshed.
Our excellent loaction in Wolverhampton city center enables you to be in the heart of the action one moment and shut off from the world in the next, as you enter our oasis. Parking is situated close by with the nearest car park only a two minute walk away on Bell Street.
In today's busy world it's easy for stress to pile up, it's about time you took a break, come inside & find serenity at Relax Oasis.